BMX Track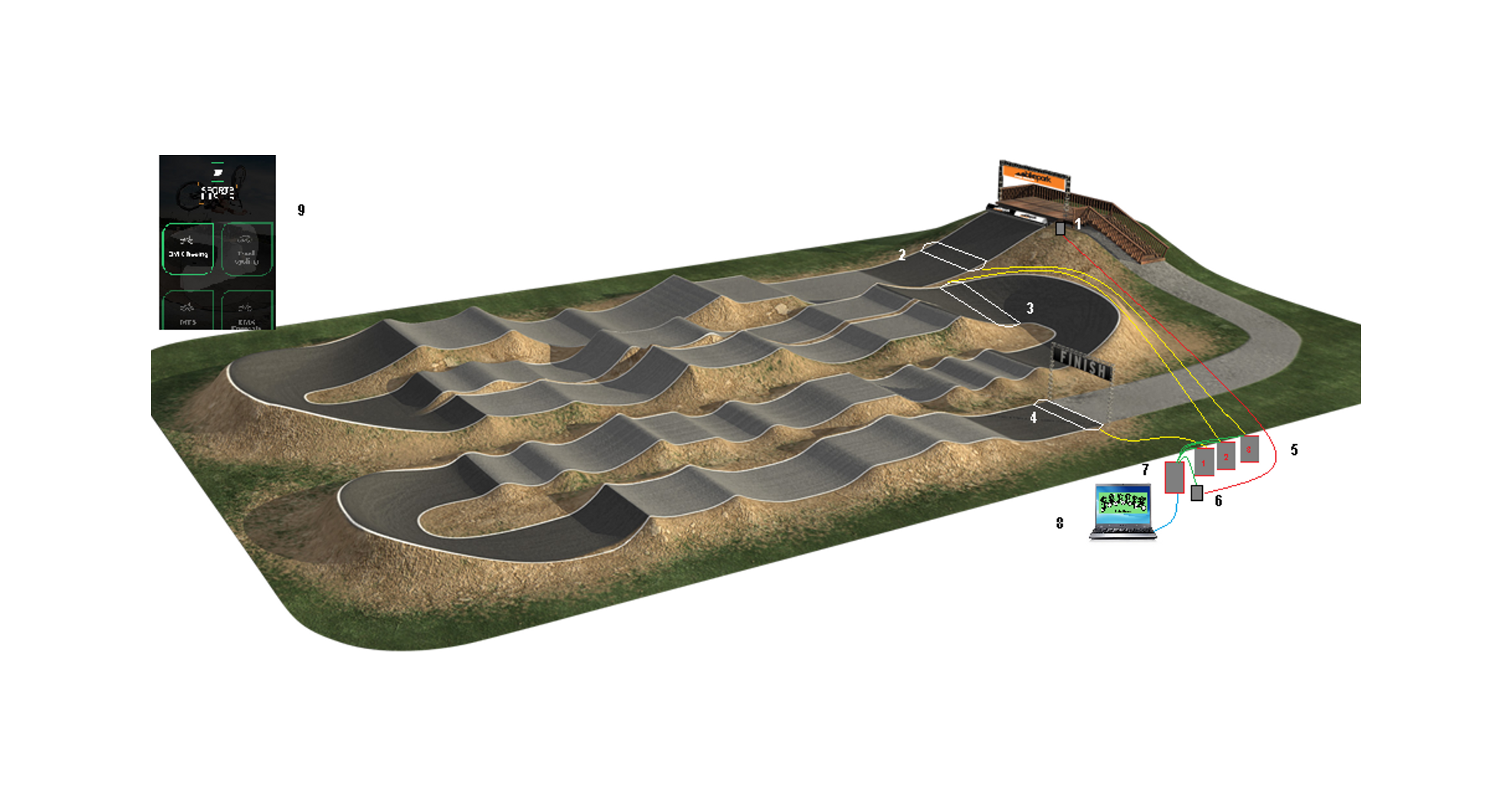 This is an example of a basic layout for a BMX Track used for event scoring. Our sofware allows up to 10 timelines to be recorded at one time, and can be implimented in race and training situations.
For event scoring, only 2 timelines are needed that can be run off 1 decoder. In training, depending on the training exercise, up to 10 timelines can be implimented at the same time.
1 - Start Pulse pick-up
2 - Start Reaction Loop
3 - Intermediate Loop
4 - Finish Line Loop
5 - Decoders
6 - Pulse imput
7 - Controller
8 - BEMTrain Computer
9 - Uploaded to SportsLists
Velodrome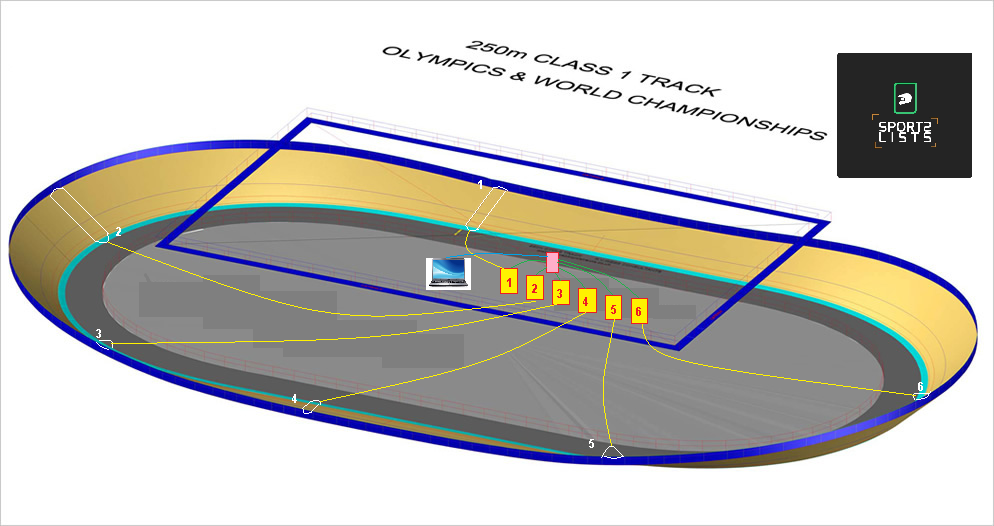 In a Velodrome, the timing system can be used to score certain events. The main focus in a Velodrome situation is to be used for training purposes. Up to 10 timelines can be recorded at the same time on BEMTrain
All times are then uploaded to SportsLists for live viewing on your Smartphone or tablet. BEMTrain also has Scoreboard display functions for live timing displays within the Velodrome.
1 - Start/Finish Line
2 - Mid first turn
3 - 200m Mark
4 - Track half way/Persuit Start/Finish
5 - 100m Mark
6 - Mid last turn
7 - Controller
8 - BEMTrain Computer
9 - Uploaded to SportsLists